Elevate your business with
Flat Rate Pricing
software.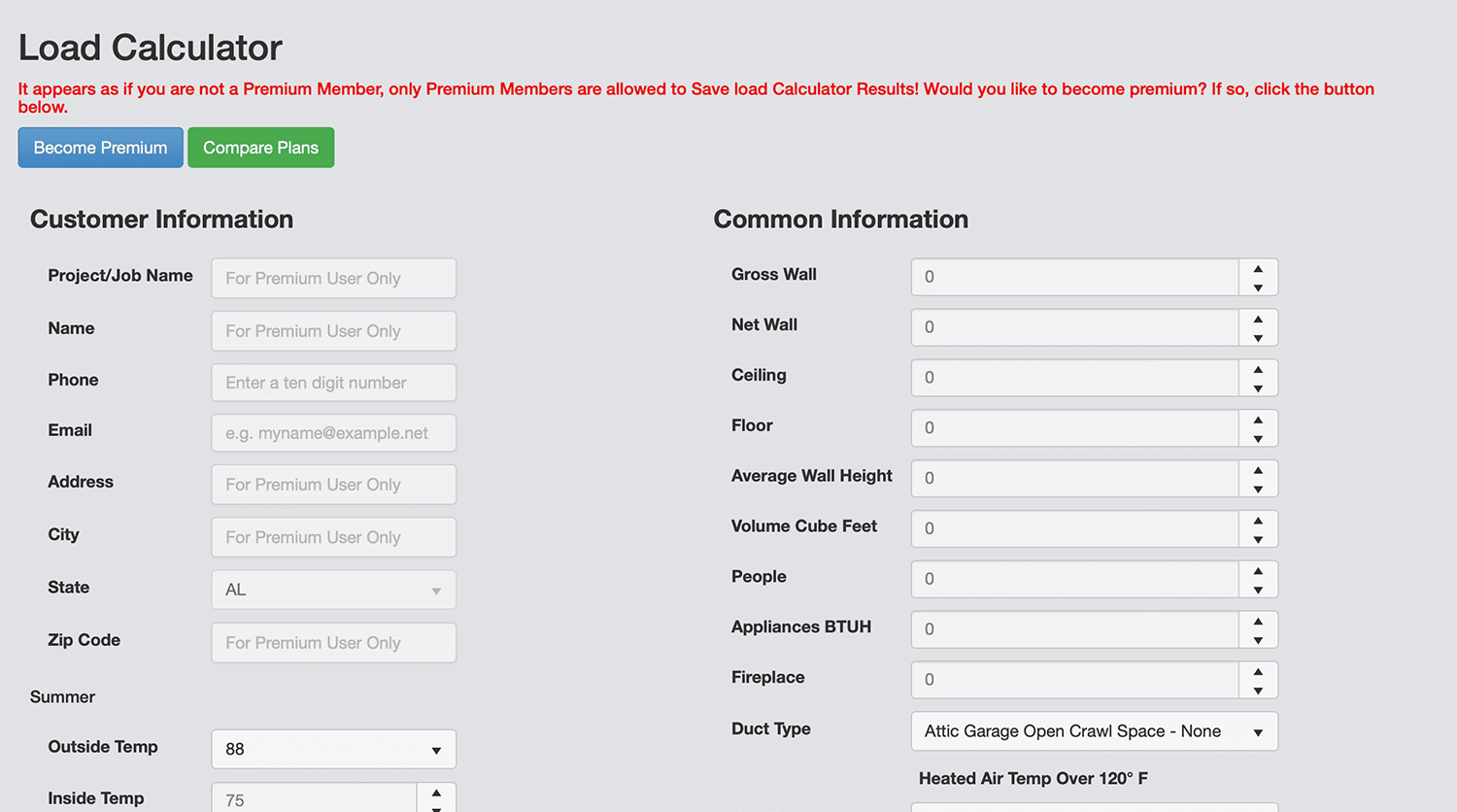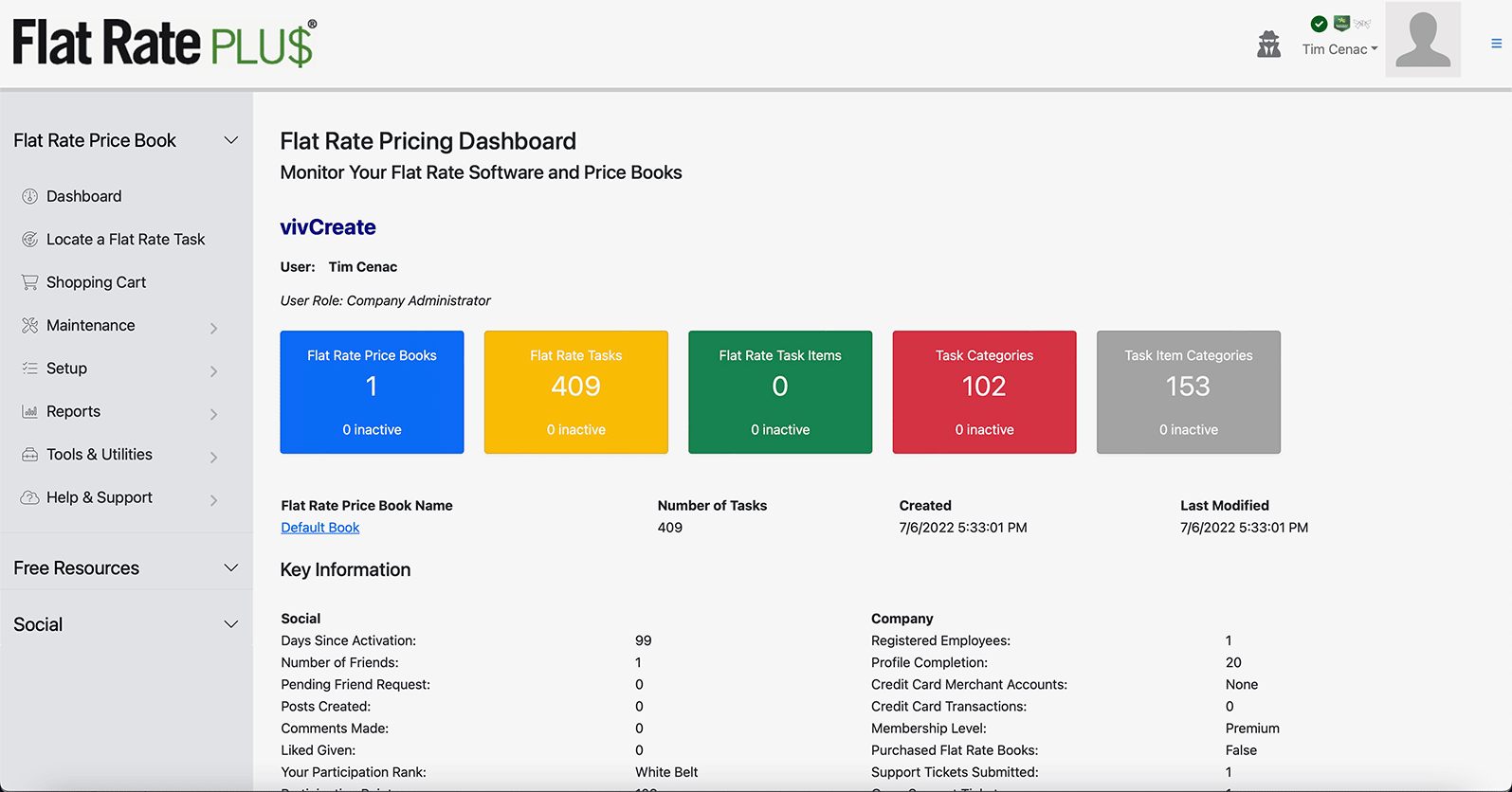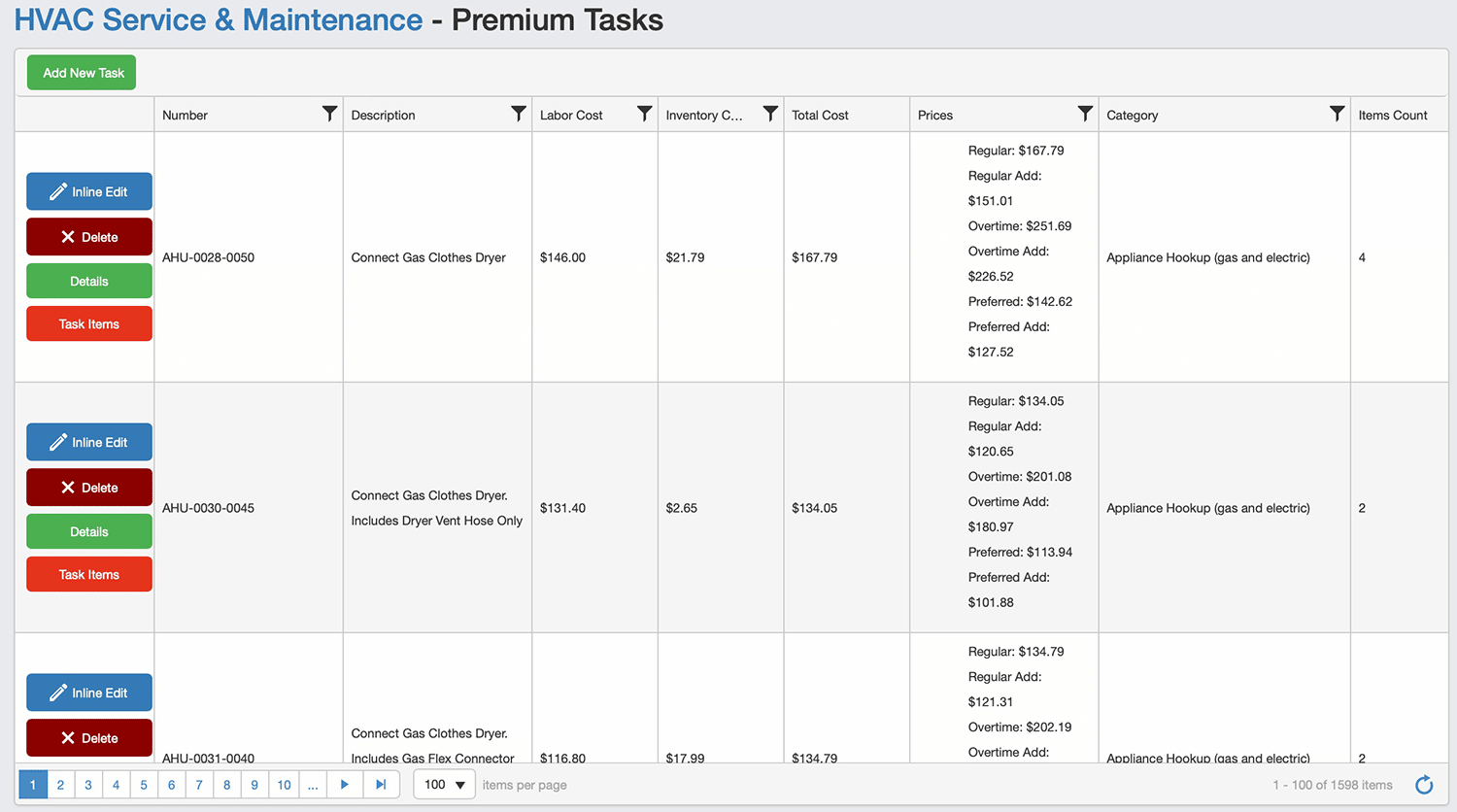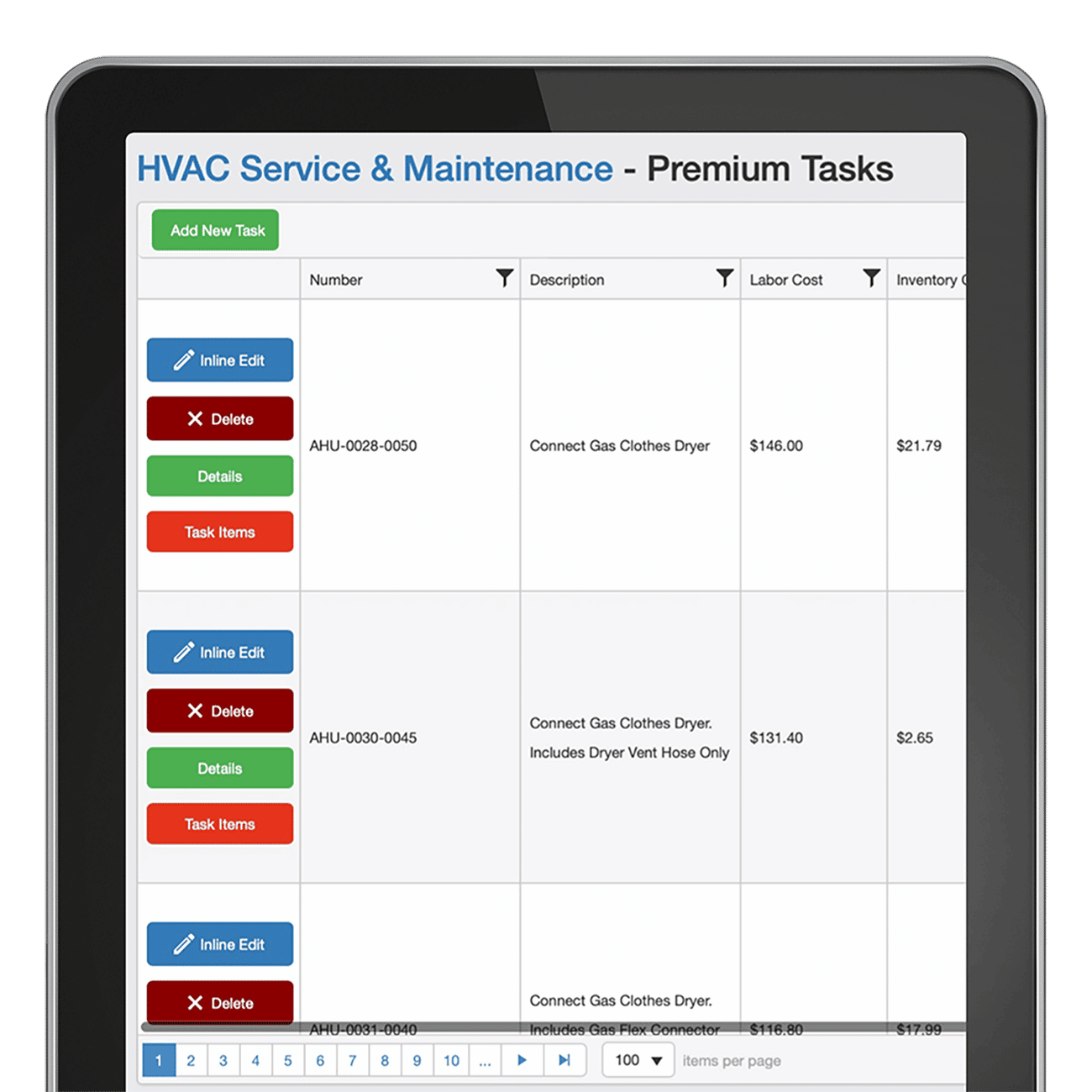 #1
Flat Rate Pricing Software in the field service industry.
Simplify
the way you manage.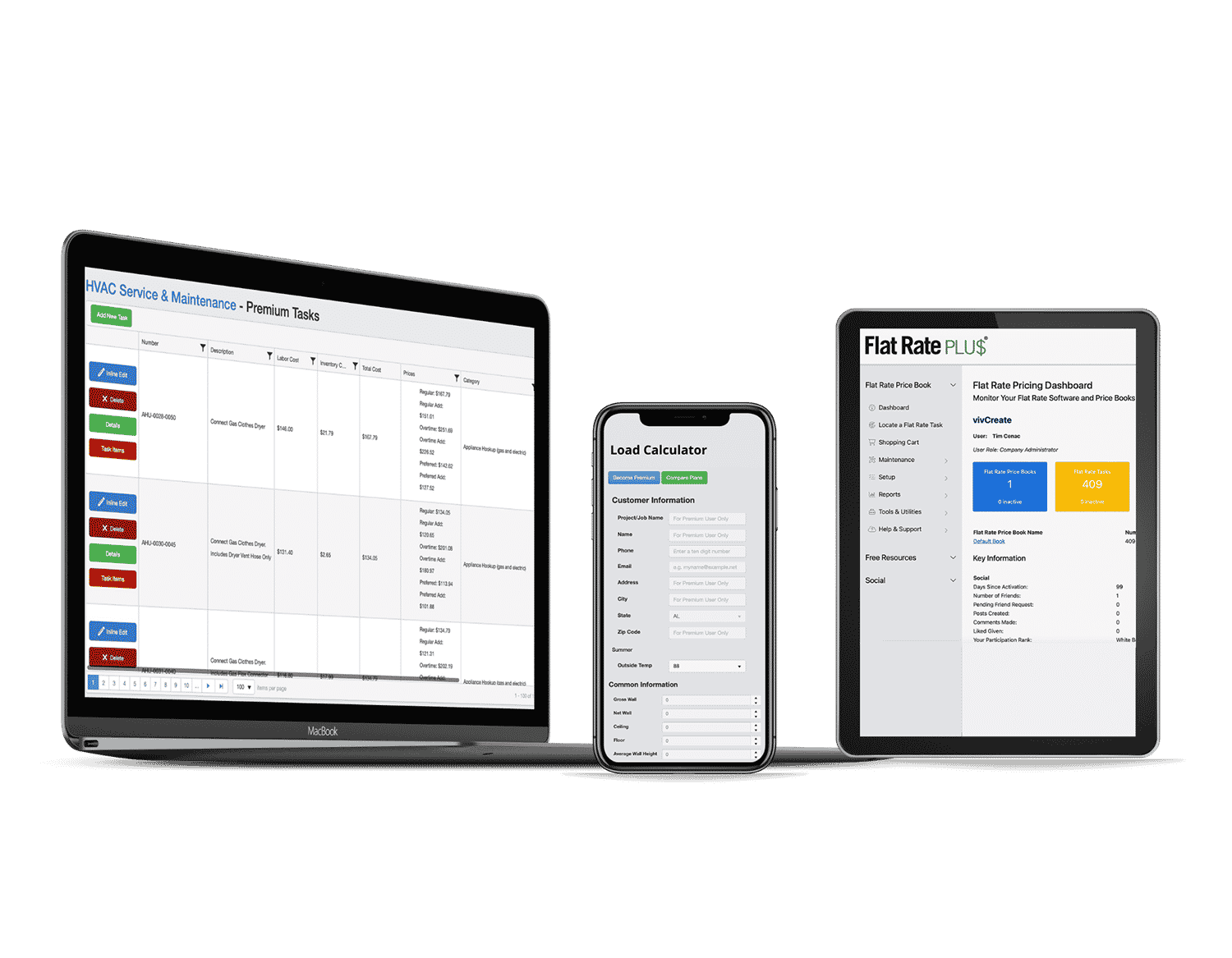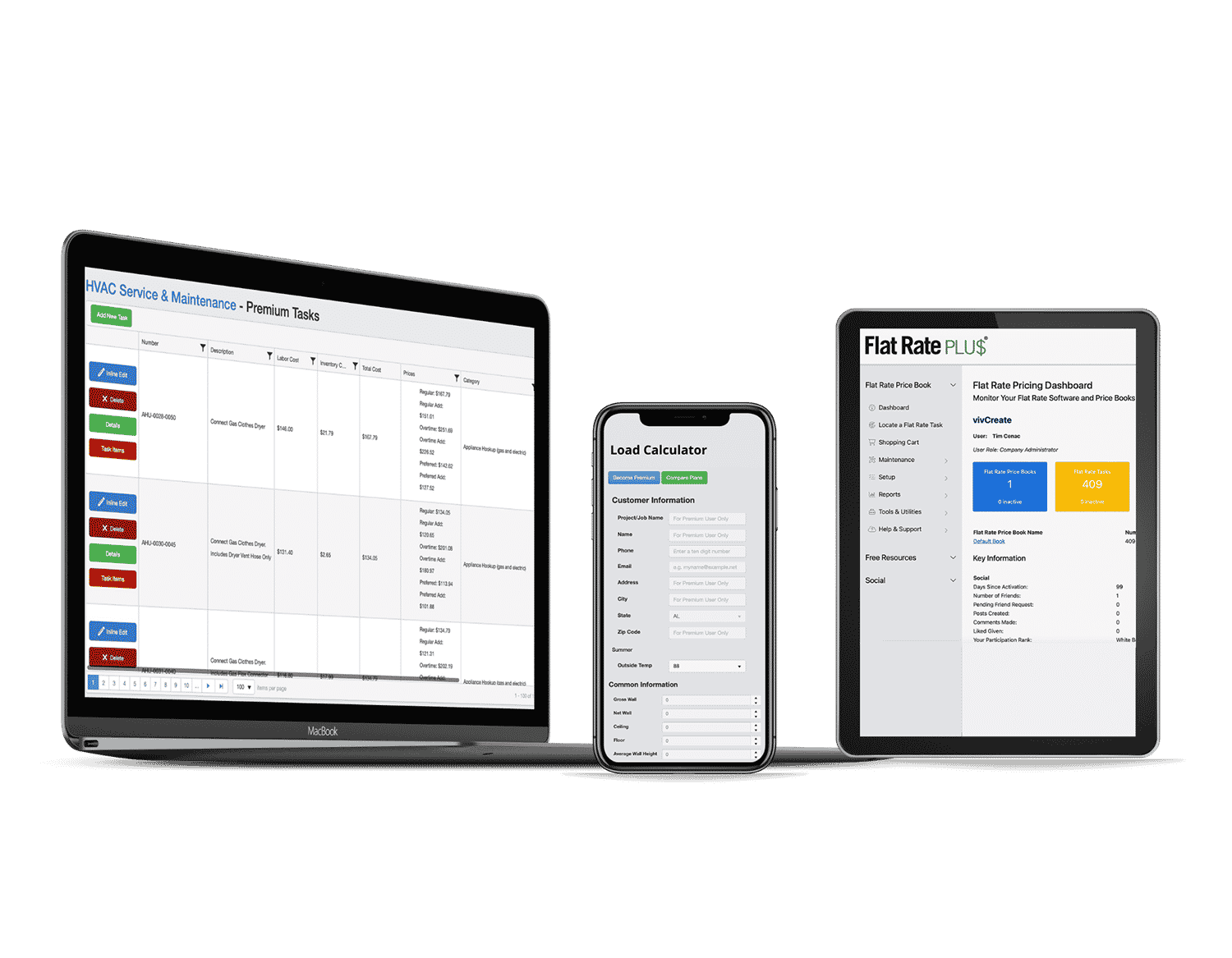 Flat Rate Plus Online FAQ
Q: What is Flat Rate Plus Online (FRPO)?
A: Flat Rate Plus Online® (or FRPO) is a SaaS software program that allows users to create and maintain flat rate pricing books. You can learn more about FRPO by looking through this website. The FRPO software is hosted here.
Q: What does a company use FRPO for?
A: You can quickly look up flat rate prices for common and not so common repairs related to HVAC, refrigeration, plumbing, electrical service, and maintenance. Residential and light commercial work is covered. The price includes the cost of items, labor, and sales tax. Every aspect of the flat rate task can be modified by the user. You may also create equipment replacements and full system change-outs. Once the flat rate books are set up, your company can export the information and import it into their own software programs.
Here Are a Few Other Options
You may print flat rate books or present flat rate prices on a mobile device or any computer. Users can present their customers with multiple options, using a familiar "shopping cart" principle. They may also create invoices, enter payments, process customer credit cards, email invoices, and synchronize with QuickBooks Online. Managers can print a report at the end of each day which includes invoice details for easy inventory replenishment. The report includes what parts were sold by which technician. It also includes your preferred vendor and their part number.
Q: What type of company was FRPO designed for?
A: Any field services company who performs HVAC, refrigeration, plumbing, electrical service, and maintenance. They may do residential work, light commercial work, or both. We also built FRPO with a small to very small company in mind. FRPO is especially well suited for those companies that use QuickBooks or just want a super simple flat rate software system with basic invoicing and the ability to accept credit card payments.
Q: What software programs do your interface with or work with?
A: We specialize in synchronizing with QuickBooks Online. FRPO was built with much the same invoice item types, customer fields, vendor information, and more. Invoices and customer payments created in FRPO are completely recreated in QBO with zero differences. We believe that our FRPO to QBO synch is the very best in the flat rate software industry.
We don't have any other synchronizations built for any other software program. However, we offer a universal file export that includes all of your flat rate price book information. The file format we use is universally accepted. You should be able to import the file into virtually any software program designed to accept inventory data imports.
Q: Where can we get more information about FRPO?
A: This is FRPO's dedicated website and it is full of information. You might wish to jump into the complete FAQ page here. You may also want to create a Forever Free™ account and try the software out. Just like the name implies, this is not a ten day demo. Your free account never expires, you will not need a credit card, and there is no obligation.
Please free to contact our sales department at (913) 276-2177 or sales@aptora.com. They will answer all your questions and offer to give you a 15 minute walk through the software.
We are proud to serve
4,800+
companies.
"Wanted to drop you a line and say how impressed we have been with your software. After I received your initial training course I have only had one question on how to accomplish something within the Flat Rate Plus program that I was unable to figure out on my own. That is what I love so much about Flat Rate Plus... the software is so user-friendly I can navigate easily through the program to accomplish what we want to do (keep in mind... I am not very computer savvy). We are just about to begin testing with a few of our technicians and are excited to see the results. I'll keep you posted. Take care."
Brian J. Austing
Roto-Rooter Services Co.
"[Flat Rate Plus] got us on the road quickly. The time spent preparing was minimal."
Rick Farrell
Farrell's Heating and Air Conditioning
See how Flat Rate Plus® will super-charge your profits.
Since 1996, Flat Rate Plus® has been America's # Flat Rate Pricing software for the HVAC, refrigeration, plumbing, and electrical industries. James R. Leichter has owned and operated the company the entire time.
No one is more dedicated to flat rate pricing than we are.